A chef is only as good as the ingredients they have to work with.
But as Michel Roux Jr. will show in his new series The Craftsmen's Dinner, there's much more to it. The Michelin starred chef travelled across Britain in search of incredible craftsmen who could turn his kitchen and cuisine into something all the more spectacular.
We were invited to an exclusive screening at Roux at Parliament Square where Michel Roux Jr. introduced us to the six craftsmen he and The Balvenie are to feature every fortnight on YouTube. Both craftsmen in their own right, Head Copper Ian McDonald shared the importance of working closely with specialists in their trades while offering us a taste of whiskey straight from the barrel.
First to feature in the series is Will Ferraby, one of the only remaining knife makers in the country. Based in Sheffield, he hammers metal by hand, providing air pockets which aid in cutting. Beautiful, the knives have a sharpness factory knives simply cannot compete with. You'll have to watch the 10 minute video to see why purchasing a knife that takes 3 hours to make is worth every penny.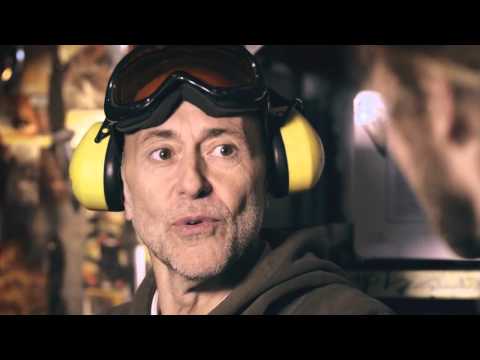 Crockery and cutlery are more important than you'd imagine. They do in fact alter the taste of the food or drink they hold. Naine Woodrow from North St. Potters shared her process for creating incredible pieces, an art she's picked up after training in Japan for 5 years.
Speaking of wine, Ridgeview Wine let us taste the grape in 3 different stages of ageing. We were provided with a fourth glass to create our own mix, putting our blending creativity to the test.
Ole, who sings and plays the piano to his salmon, is quite the character as you can imagine. He shares how best to smoke salmon, preparing the fish by hand and traditionally hanging them in Hansen & Lydersen's Stoke Newington smokehouse. Similar care is given by Grierson Organic, a farm butchery who work hard to create the perfect soil for their animals. Sasha contemplated bringing along a sample just to showcase how telling good soil is, but as it dries quickly we sampled excellent beef instead. Poor us.
Naturally, a big highlight for us was meeting Michel Roux Jr. for a quick one-on-one. As EatAbout aims to bring people closer to the source of their food and the people who expertly prepare it, it was both an honour and inspiration to meet the man whose keeps up the family legacy of great craftsmanship.
Do be sure to tune in to the series. It will be 60 minutes of your life you'll want to watch over and over.